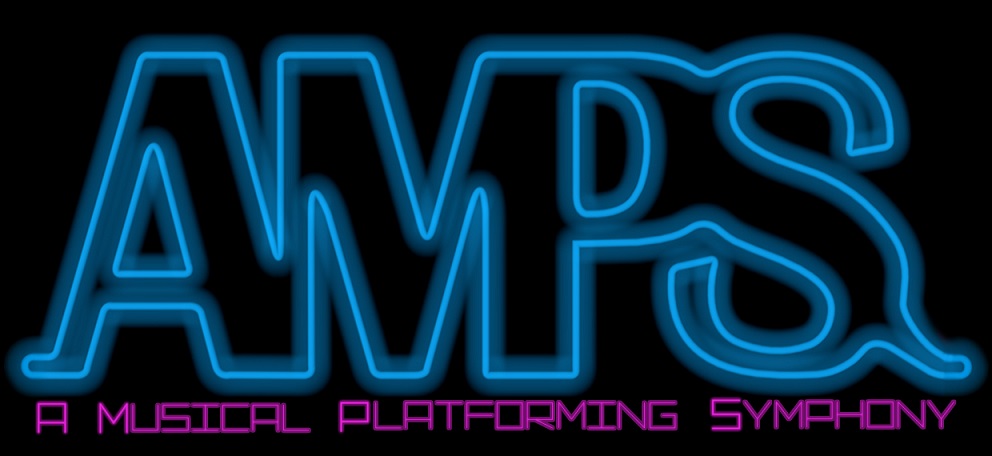 AMPS - A Musical Platforming Symphony
A downloadable game for Windows
AMPS - A Musical Platforming Symphony is a 2D neon platformer where the whole game moves to the music.
Level 1 - You Me At Synth
Level 2 - Daft Funk
Level 3 - Beat Loaf
Bonus Credits Level - Def LepHARD!
Each level features a different song that builds up as you collect the musical notes and abilities scattered throughout the levels. You can use collected abilities to turn on and off layers of the music and elements of the level.
The game supports keyboard and Xbox 360 controls as detailed in-game. You can also press F4 to take a screenshot and Alt+Enter to toggle fullscreen.
You can download the AMPS Level Editor to create your own levels for one of the 4 songs in the game. Instructions are included in the download.
---
Programming - Connor Halford / Rachel Crawford / Calum Leask
Sound - Andrew Dodds / Edward Naylor
Level Design - Louise Jackson / Connor Halford
Art - Finlay Gray
Made using Sony's PhyreEngine at the University of Abertay Dundee.
---
Known bugs in current version:
The sequencing of yellow platforms is sometimes broken, e.g. when it should be turning on it's turning off. Still in time with the music, just not in the right way. The game is still playable but it's much harder, particularly Level 3. Restarting the game should fix this.
Leaving a level running for long enough will cause it to go out of time with the music.
Sometimes the player spins super fast when they jump.
Resizing the window or going fullscreen on aspect ratios other than 1.77 (i.e. 1280x720, 1600x900, 1920x1080 etc.) can cause various graphical glitches.
Install instructions
Requires DirectX11 support.